We provide the necessary services to you
LET'S GET STARTED
Ready To Take Your Business to the Cloud?
Let US do The Magic
Cloud-based multi-store  management has never been easier. Whether you have two or two thousand, you can manage your chain of stores easily with POS. We provides a cloud platform that helps you take complete control of your retail-chain business 24/7. With POS, track inventory, transfer stock, check performance, and manage the security of each outlet in the cloud.
CENTRALLY MANAGE USER RIGHTS
Centrally manage user access and user permission on each store. According to the requirements, create managers, sales users, and data entry users with different levels of rights and access.
STANDARD SKU CODING
All products are define at the same database is pushed to the outlets. This helps standardize coding, the same coding pattern is followed at each outlet, and inconsistent naming conventions are avoided.
CENTRAL DATA MANAGEMENT
Update existing data, and add new products from Head Office and the changes are applied automatically at the stores. This saves workload as changes are applied centrally and the database has to be created just once.
STOCK TRANSFER
Centrally manage stock transfers from the Head Office to stores or from one store to another. Dispatch and receive stock and make stock adjustments on behalf of all Head Office controlled stores
CENTRALIZED PURCHASE MANAGEMENT & STOCK COUNT
POS allows you to manage suppliers from a single place by creating purchase orders for all your out-lets. Create purchase orders based on real-time sales data of every outlet. Manage centralized stock count of each location from the Head Office.
CENTRAL REAL-TIME ANALYTICS
View stock real time stock and sale situation across all locations from the dashboard. Just select the store and view data trends at each store and forecast sales and stock.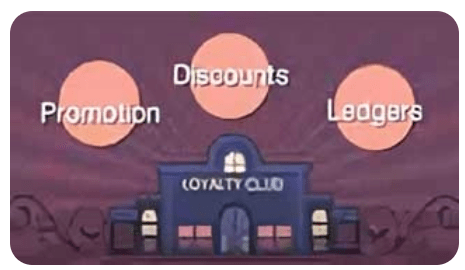 CENTRAL TRACK OF CUSTOMERS AND EMPLOYEES
Centrally manage and keep track of customers and employees at each location. Select the store and check records of customers and employees defined at each store.
CENTRALLY MANAGE PRICING & PROMOTION
Centrally create uniform pricing and run promotions and discount campaigns across multiple outlets. Or run different promotions for each outlet according to the store location and requirements.